The manufacturing cycle
The manufacturing is realized entirely inside the productive area of the Bombelli Metaltecnica srl plant. Inside the production workshop occurs any production phase from the high definition plasma cutting of metal sheet to the folding, calendering and drilling reaching the assembly of the finished item.


For the production of structural metallic constructions the company works with a system of factory production control (FPC) in conformity with EN 1090-1.


The entire production process is realised by qualified staff and procedures and it is monitored, in every phases, by the quality representative in order to guarantee the highest quality standard level.
The cutting
The company owns last generation machinery for plasma cutting able to cut iron and inox steel up to 40 mm thickness with a cutting bench 2.000 x 6.000 mm large.


The pre-production
The company, having a wide range of machinery like press brakes, calenders, hacksaws and column drills can guarantee the pre-production of any item.


The assembling
Bombelli Metaltecnica srl also deals with the final steps of finished product assembling that is welded with continuous mig/mag and tig thread.
All the production process is realized by qualified and skilled staff. Our quality manager monitors their work, step by step, to guarantee the highest quality standard level (ISO 9001).


The staff responsible for welding is qualified for welding process according to the ISO 9606-1 and the welding procedures are qualified according to the ISO 15614-1.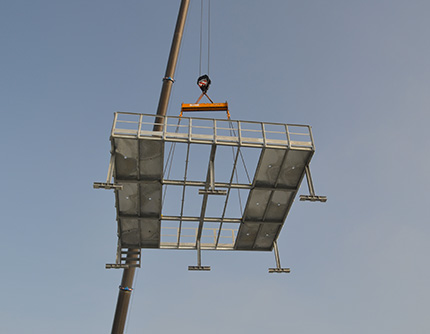 The pre-setting
The pre-setting is the last step that happens inside the productive area of Bombelli Metaltecnica srl. The process is realized under the control and monitoring of the quality manager allowing us to control, at a practical/optical level, the finished products and to evaluate its conformity with customer needs.


The final installation
If requested by the customer, the Bombelli Metaltecnica srl qualified staff will go to the place of the installation and, under the monitoring of the quality manager, take care of the final assembling and the control of the correct implementation of the commissioned work.